Recently, my blogger friend, Temi, posted about the need to define boundaries, and gain clarity about what phase we are in when relating with the opposite sex in a would/might-be romantic relationship. After having hung out a couple of times and exchanged suggestive texts and discussions about our personal lives and our future dreams, it is very normal that we start to wonder: "where are we going?" and "what are we doing?"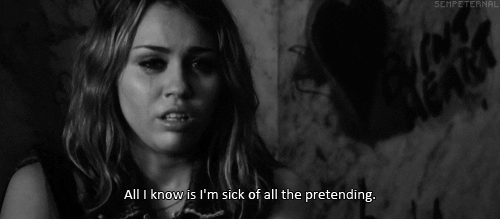 Over time, I have realized that there is a very thin line between the dating and exclusivity phase. A lot of times, people do not clearly define these stages. After a couple of dates and hang-outs, and a few accidental or (not-so-accidental) kisses under the mango tree, a lot of people would rather have the relationship evolve naturally than discuss through the evident changes and the growing intensity.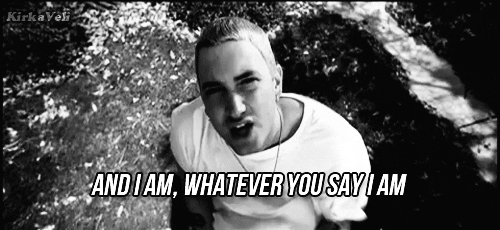 I think both options can be risky, depending on how we look at it.
If we decide to let a relationship evolve naturally, there is a tendency that a lot of assumptions would be made: unsafe assumptions, hasty conclusions. Even if both parties enjoy each other's company, what one person wants and is able to offer may differ from what the other person wants and is willing to offer. On the other hand, if we decide to discuss these things with the person involved, there comes the question of "When is the right time?" I think that the time-factor is very crucial; it cannot be too early on in a situation-ship (because it can ruin the chances of a great friendship) and it had better not be too late (because well, I like to know where I stand, quickly too).
Now, clearly, I am a staunch advocate of talking the talk. But I am yet to understand the concept of timing. Once, after I had sensed a little-too-much closeness with a friend—the constant calls, the almost-every-weekend-hangouts, and the works—and knowing I did not want to get involved like that with him, I decided to abort any such intentions even before he made them known. I had good reasons. He would buy me gifts, and question my not-calling… which was understandable. I would want someone I was interested in to be interested in me too. But, I clearly wasn't on the same page with him, even though I did not know what page he was on. So, I chatted him and told him we couldn't date. His response was utter shock. And then he called, and we talked. Thinking back now, it wasn't a very pleasant experience for either of us, because I wasn't entirely sure how to go about it, or what time was right but one thing was clear: I didn't want to hurt him, I didn't want to lead him on, I didn't want to feel like he was investing in me and I wasn't even willing to reciprocate. But he thought I should have waited, given him more time to form his intentions fully and make them known to me before aborting them. I didn't think so. And in the end, I like to think we were the better for that experience.
So, I am thinking that going forward, I would not hesitate to make my intentions known regardless of how the person feels about my honesty; but I am open to learning and understanding the art of understanding people better. Be kind to talk to me friends:
Would you rather leave a relationship to evolve naturally, or discuss your intentions through its growth (e.g. I would like to date you someday; I like you just as a friend but can't date you)? And why are you more comfortable with your choice?
If you would rather discuss these things, when do you think is the right time to talk the talk?
______
PS: I am loving this gif and picture thingy, I think I might get addicted to it for a little while! Hehe.
PPS: Image and Gif source- Google
Sending the warmest of hugs, and kindest of smiles your way today. ❤
*
© The Short Black Girl, 2018.